Unwrap the Gifts of Your Heart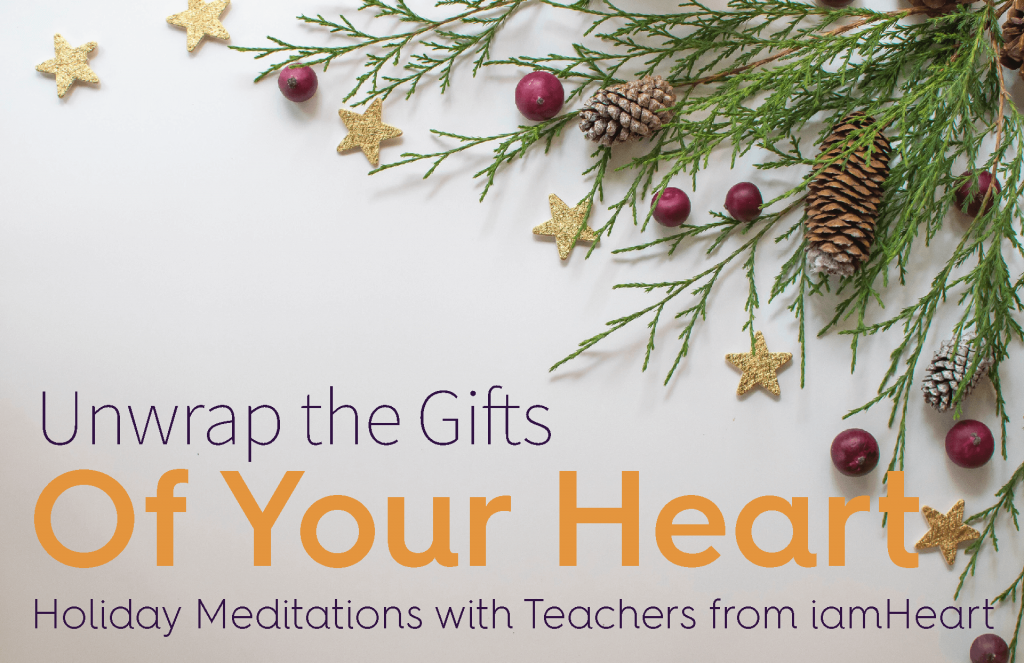 About Course
Nine Meditations for the iamHeart Community throughout the holiday season
Host Jai Linda Turner –  4:00 PM PT | 5:00 PM MT | 6:00 PM CT | 7:00 PM ET
Winter is the time of year when daylight is shortest, the air is coldest, and we find a special thankfulness in the warmth of the ones we love. 
The holidays themselves are a great expenditure of energy for a brief moment of togetherness and celebration. 
These heart-nourishing meditations have been inspired by the need to turn inward as we nurture ourselves with celebrations of light, togetherness, and inspiration to help us lift our spirits during this time of preparation for the coming year.
Our holiday series, designed by experienced Heart Rhythm Meditation teachers, will be offered at an affordable cost so everyone has the opportunity to participate and interact with the community.
The series host Jai Linda Turner will guide you through the different topics and teachers. She is an experienced teacher, mentor, and as been meditation for 30+ years. This is the 3rd year of holiday meditations she has hosted.
Show More
Course Content
Unwrapping The Kindness In Your Heart
12/4/2022 Unwrapping The Kindness In Your Heart
Finding Internal Peace During The Holidays
As Beautiful As You Are
Reclaiming Our Gifts With The Rebirthing Breath
The Gift Of Clarity
Head To Head Or Heart To Heart?
Adorn Your Heart
Be Gentle In The Dying Of The Light
Home Is Where The Heart Is
Student Ratings & Reviews
No Review Yet