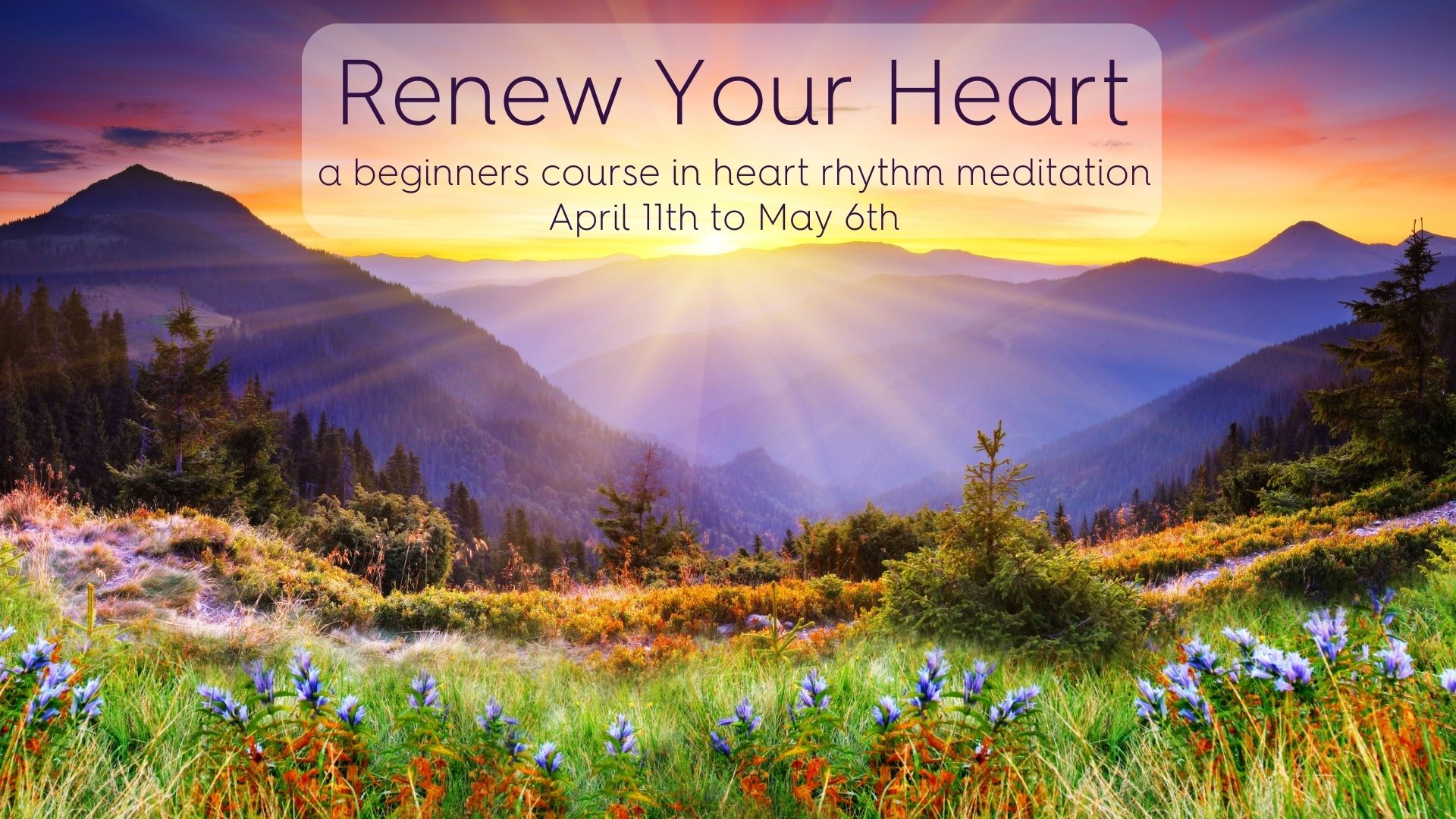 About Course
If you're seeking to improve your well-being and relationships, consider joining our community. With three weekly sessions led by experienced teachers Robin, Gerred, and Rich, you can establish a regular meditation practice and connect with others who share your goals of personal growth.
Our foundational practice of Heart Rhythm Meditation can help you cultivate emotional awareness, balance, resilience, positivity, and optimism. This technique integrates the soul, heart, mind, and body to transform your entire human experience.
Join us today and discover the power of Heart Rhythm Meditation. Our community is here to support you on your journey toward greater well-being and self-discovery.
Daily Drop in Schedule
Week 1: (4/11- 4/15) 
Tuesday at 4:00 pm PT with Robin

Thursday at 4:00 pm PT with Gerred

Saturday at 9:00 am PT with Rich
Week 2: (4/18-4/22) 
Tuesday at 4:00 pm PT with Robin

Thursday at 4:00 pm PT with Gerred

Saturday at 9:00 am PT with Rich
Week 3: (4/25-4/29) 
Tuesday at 4:00 pm PT with Robin

Thursday at 4:00 pm PT with Gerred

Saturday at 9:00 am PT with Rich
Week 4: (5/02-5/06) 
Tuesday at 4:00 pm PT with Robin

Thursday at 4:00 pm PT with Gerred

Saturday at 9:00 am PT with Rich
Show More
Course Content
Zoom Links
April 11th

April 13th

April 15th

April 18th

April 20th

April 22nd

April 25th

April 27th

April 29th

May 2nd

May 4th

May 6th
Student Ratings & Reviews
No Review Yet