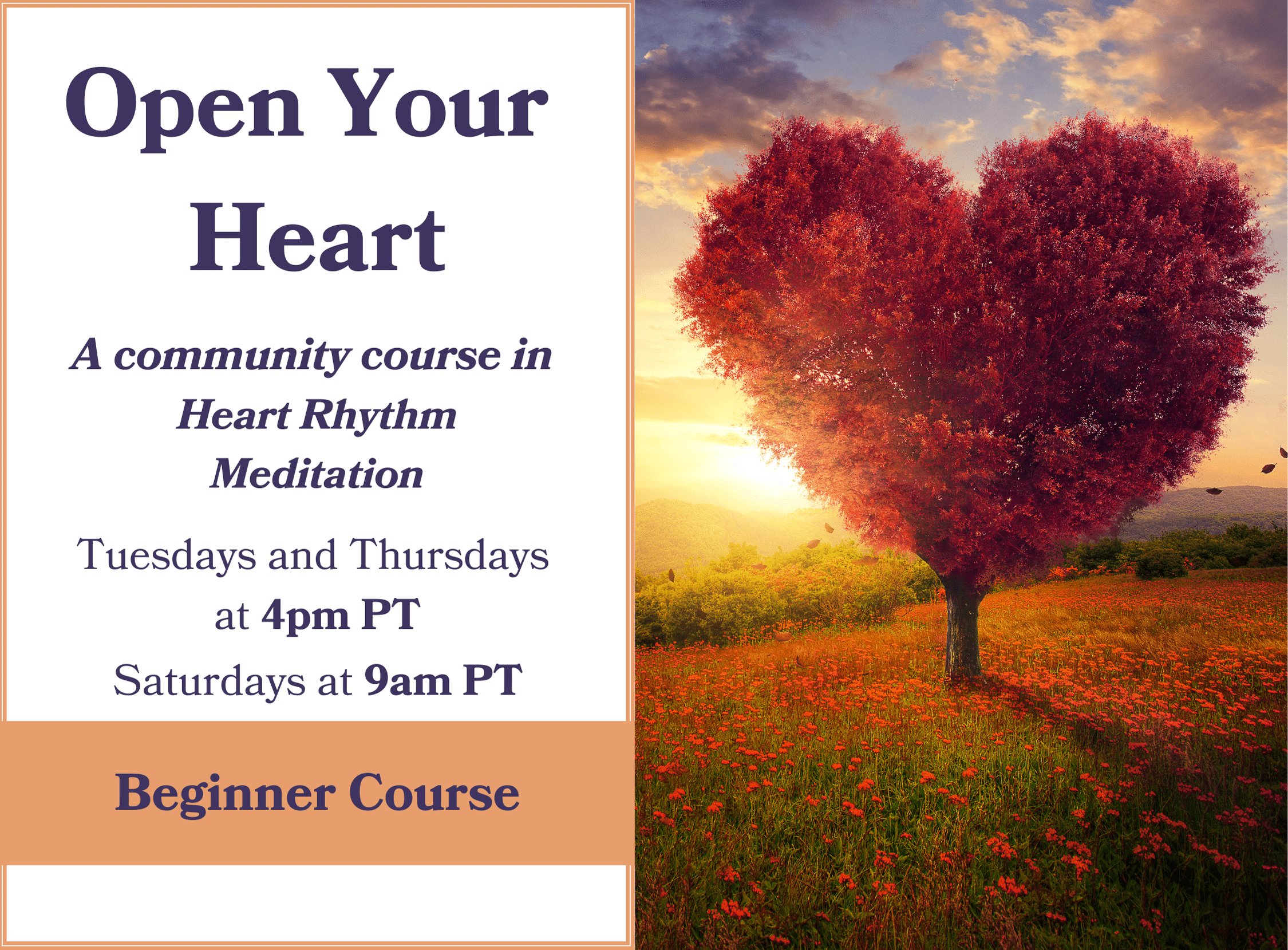 About Course
Are you seeking to enhance your well-being and strengthen your relationships with loved ones? Look no further than our welcoming community! Led by the experienced and inspiring teachers Narandja, Robin, and Rich, we offer three weekly sessions designed to help you establish a regular meditation practice and connect with fellow seekers of personal growth.
Our foundational practice of Heart Rhythm Meditation is truly life-changing. By cultivating emotional awareness, balance, resilience, positivity, and optimism, you can transform your entire human experience. This holistic technique integrates your soul, heart, mind, and body, resulting in a profound sense of inner harmony and outer radiance.
Join our vibrant community today and discover the incredible power of Heart Rhythm Meditation for yourself. Our supportive and nurturing environment is dedicated to helping you achieve greater well-being and self-discovery. Let us guide you on your journey to a more fulfilling and joyful life!
Daily Drop in Schedule
Week 1: (5/09- 5/13) 
Tuesday at 4:00 pm PT with Narandja

Thursday at 4:00 pm PT with Robin

Saturday at 9:00 am PT with Rich
Week 2: (5/16-5/20) 
Tuesday at 4:00 pm PT with Narandja

Thursday at 4:00 pm PT with Robin

Saturday at 9:00 am PT with Rich
Week 3: (5/23-5/27) 
Tuesday at 4:00 pm PT with Narandja

Thursday at 4:00 pm PT with Robin

Saturday at 9:00 am PT with Rich
Week 4: (5/30-6/03) 
Tuesday at 4:00 pm PT with Narandja

Thursday at 4:00 pm PT with Robin

Saturday at 9:00 am PT with Rich
Show More
Course Content
Zoom Meetings
5/9

5/11

5/13

5/16

5/18

5/20

5/23

5/25

5/27

5/30

6/1

6/3
Student Ratings & Reviews
No Review Yet