Belonging: The Bedrock of Our Life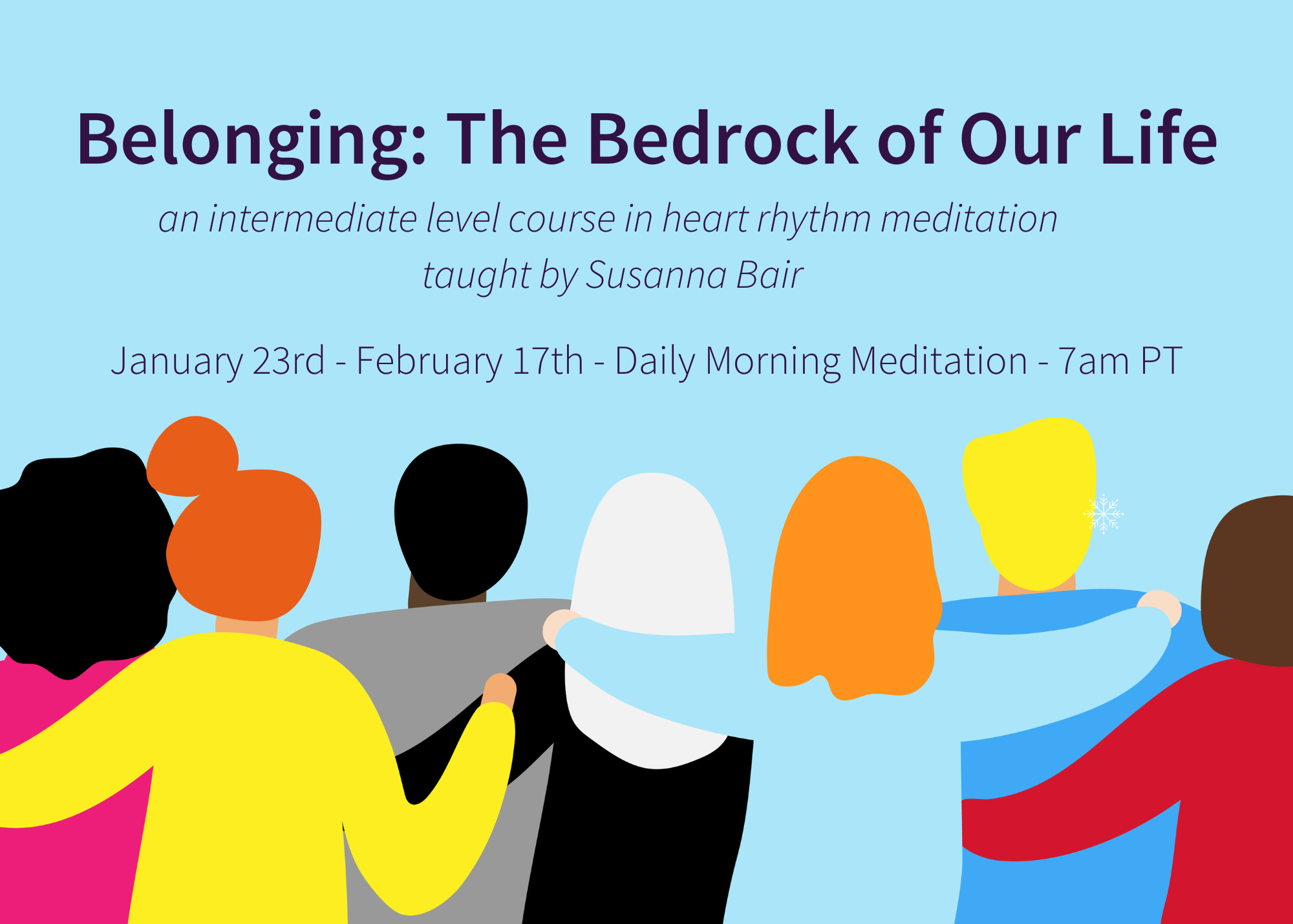 About Course
An Intermediate Level Course In Heart Rhythm Meditation
30-minute sessions – 

Weekdays at 7 am PT 
January 23rd – February 17th. 
In a world that can often feel disconnected, it can be challenging to find a sense of belonging. Do you feel like you have a place where you fit in and are accepted for who you are? Who belongs to you in your life? As we strive for a sense of individuality, independence and freedom, it can be easy to overlook the importance of our innermost connections. When we go deeply within we realize through the clarity of our inner most connections – BELONGING – those qualities start blossoming and strengthen our character.Belonging is the bedrock of your confidence, trust and faith. It defines who you are.
"The spirituality of the heart allows you to expand your sense of belonging and connect with others. As you open your heart, you include more people within your circle, and they include you in their lives. When you make room in your heart for others, you will find for yourself accommodation everywhere."
— Hazrat Inayat Khan

Belonging brings clarity, generosity, calmness, and trust in the future. How do we cultivate a sense of belonging? By loving ourselves, making our hearts the center of our being, and feeling the deep longing of our hearts to connect with others. The heart is the center of ourselves, and by loving ourselves the way we are, we can create a foundation of self-worth and confidence. By feeling the deep longing of our hearts to connect, we can connect with others in meaningful and fulfilling ways. The bedrock of belonging creates clarity, generosity, a feeling of calm, and trust in the future.If you are ready to explore the spirituality of the heart and find a sense of belonging that nourishes and supports you, I invite you to join me for a journey of self-discovery and connection.
Sincerely,
Susanna Bair
Show More
Student Ratings & Reviews
No Review Yet